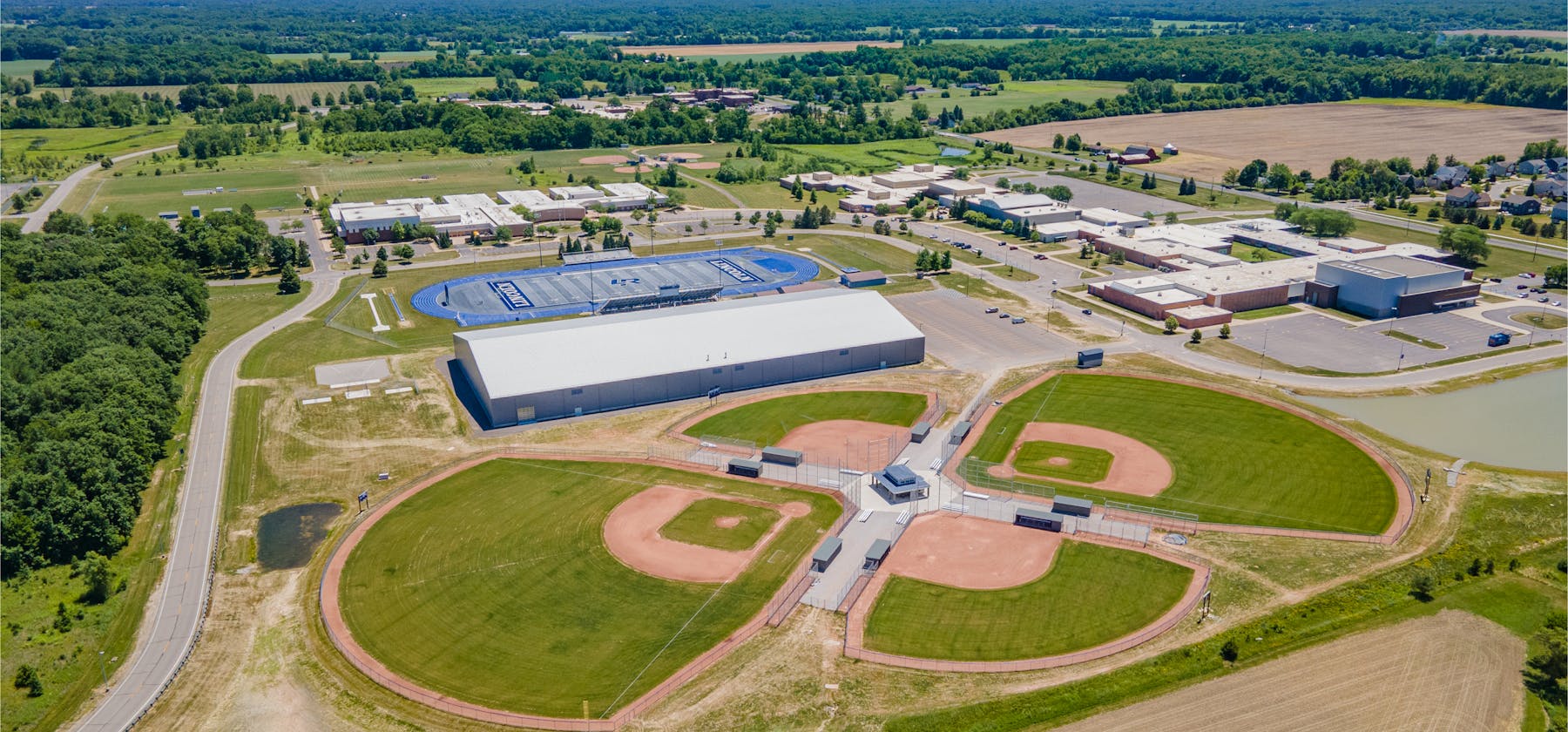 Lincoln Consolidated Schools
Ypsilanti, MI
Lincoln Consolidated Schools offer students an exemplary educational experience where they can develop the foundation for lifelong learning. This premier learning community produces students that are constantly high achieving, compassionate and inspired to make a difference.
In 2018, a $25 million bond passed to make renovations and upgrades to the Lincoln facilities. District-wide improvements included the development of secure building entries and secure classroom hardware installations. Improvements at the high school further developed the music program with a new classroom and practice spaces.
Athletic facilities serving the entire district included a new baseball and softball complex, an indoor practice facility, and a synthetic turf field. At a cost of $12 million, the 118,000 sq. ft. indoor practice facility features an 80-yard turf field, 300-meter indoor track, locker rooms and a 1,600 sq. ft. workout room, complete with treadmills, elliptical machines and other exercise equipment. Also included is an indoor batting cage for baseball and softball practice.
The state-of-the-art fitness center features professional training equipment, a trainer's room, locker rooms and concessions. The facility serves as a multi-purpose building, not only for Lincoln athletic teams, but for the entire community.