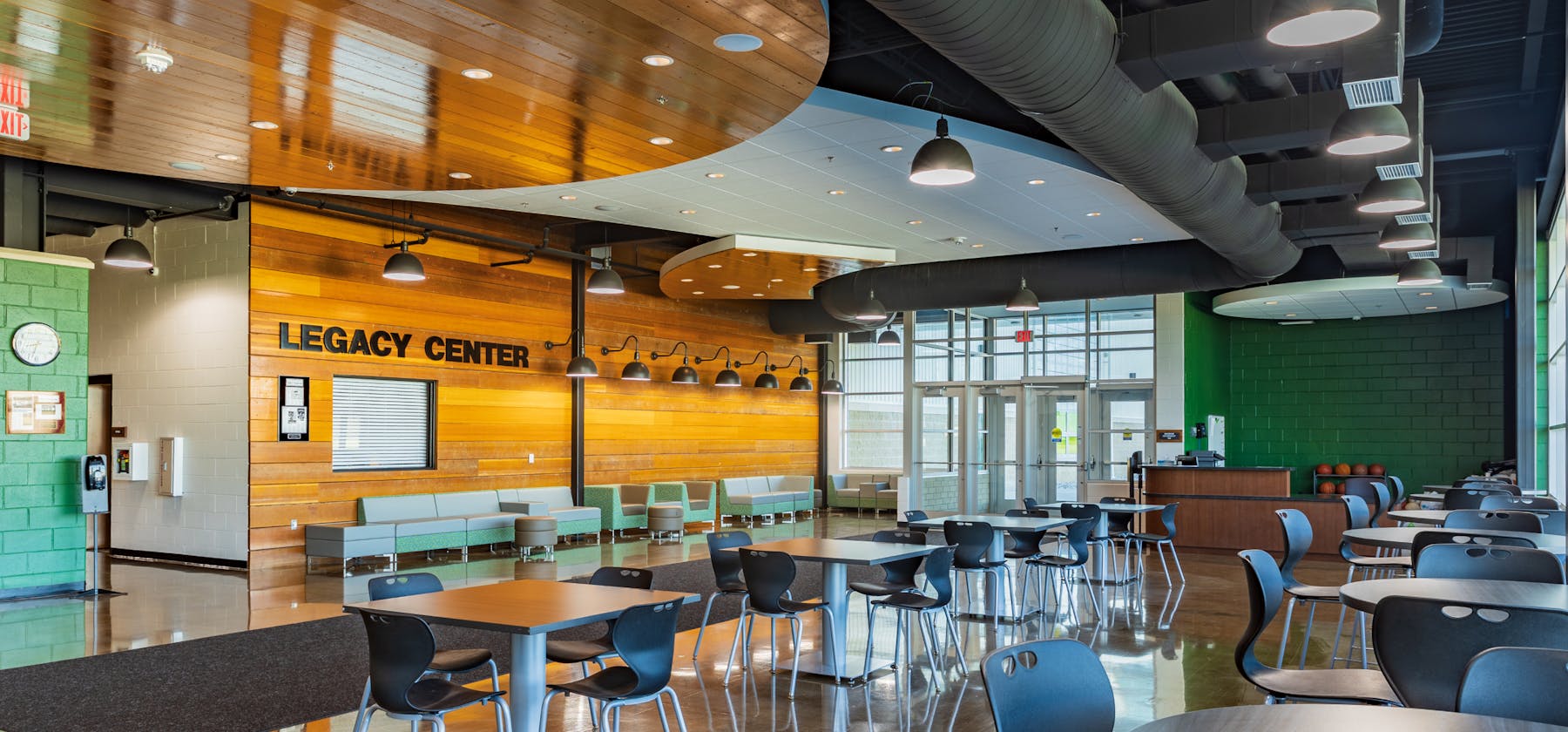 Elkton-Pigeon-Bay Port Schools
Pigeon, MI
Laker Schools are dedicated and committed to challenge and encourage all students to reach their highest potential. Through a comprehensive curriculum that includes top-notch facilities and a variety of STEM opportunities, Laker students graduate with the skills needed to excel in a global society.
With an $18 million bond, IDI was able to create the Innovation Center, complete a total renovation of the high school auditorium and make upgrades to all mechanical and electrical systems district-wide. A new 60,000 sq. ft. physical education facility was also constructed, as well as a 3,000 sq. ft. weight room addition.
Students, parents and faculty of the Laker High School can enjoy choir performances, band concerts, theater productions and more in the new state-of-the-art auditorium. With a large stage and ample seating, the new auditorium provides a welcome space for the performing arts.
The Legacy Center, which is enjoyed by students and community members alike, pays homage to the many teachers, coaches, community members and others who have helped shape the district to what it is today. Featuring a turf bay, a circular track, a large training gym and a separate weight room, the Legacy Center is a true testament to Laker students and staff, past and present. IDI helped develop the Legacy Center into a sports facility unlike any other in the region.