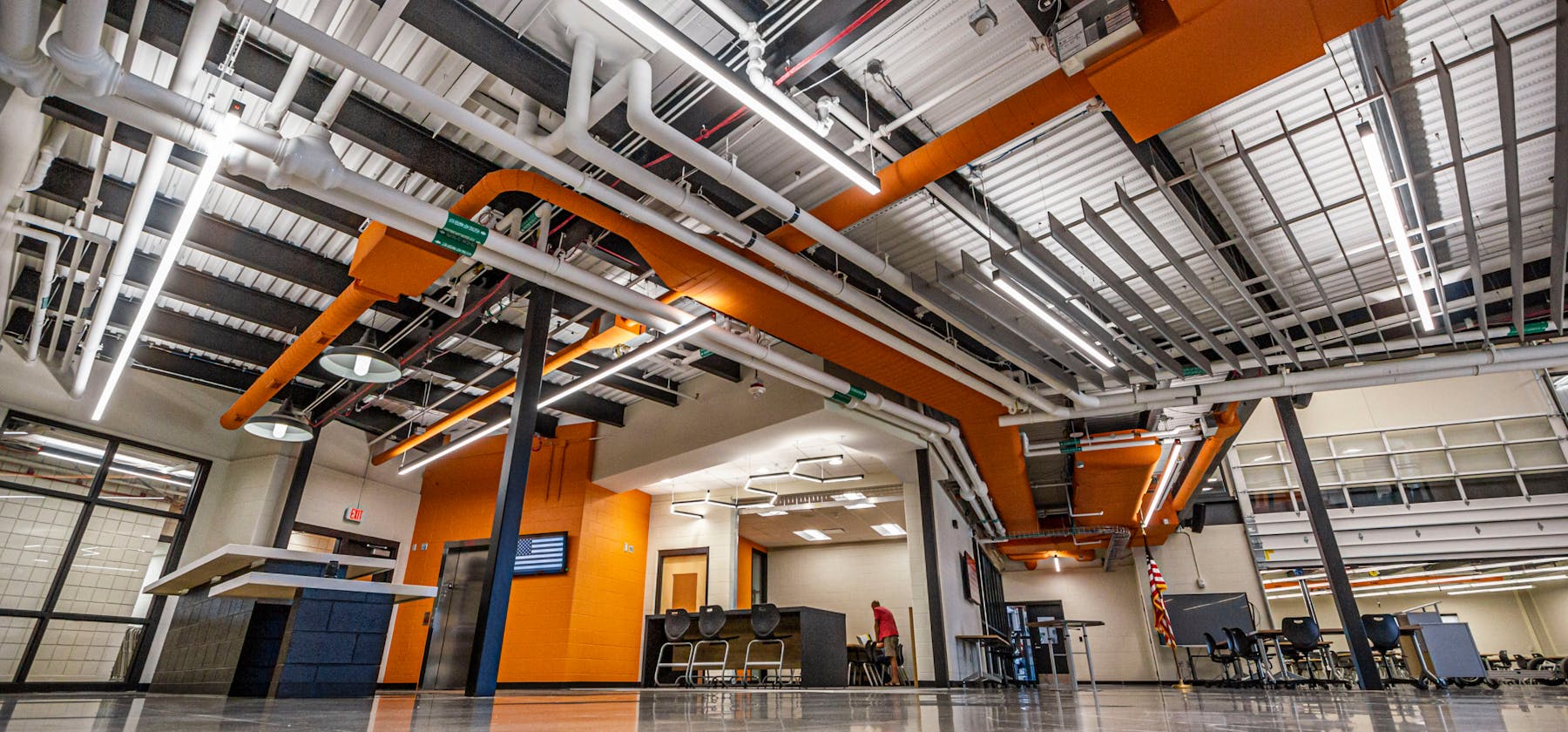 Brighton Area Schools
Brighton, MI
In order to give the World Champion Brighton Bulldog Robotics Team a new facility, the Brighton Area Schools passed a multi-million-dollar bond, designed to create cutting edge engineering and STEAM spaces for all its students. Serving as Architect/Engineer of Record, IDI partnered with Lindhout (Design Architect) to create the cornerstone of this development: the Brighton STEAM Center, a two-story, 21,000 sq. ft. addition to the Brighton High School.
Serving more than 2,000 students, this facility provides access to professional tools, collaborative work spaces and features countless didactic moments, showcasing the function and performance of building systems.
The heart of the STEAM center is the dual-height flexible learning space, which allows for new opportunities in engineering education. Surrounded on three sides by second-story collaboration spaces, this flex space gives students and faculty a place for heavy equipment demonstrations, competitions and lectures.
This state-of-the-art facility also includes laboratories, classrooms, collaborative spaces and a "Maker Space", which gives students the freedom to experiment with 3D printers, laser cutters and CNC routers.
The $50 million bond also included the development of a district-wide STEAM program. Renovations included all elementary, middle and intermediate school facilities to support STEAM. Other components to the bond included athletic field improvements, paving, vehicular access ways, as well as mechanical and electrical upgrades.