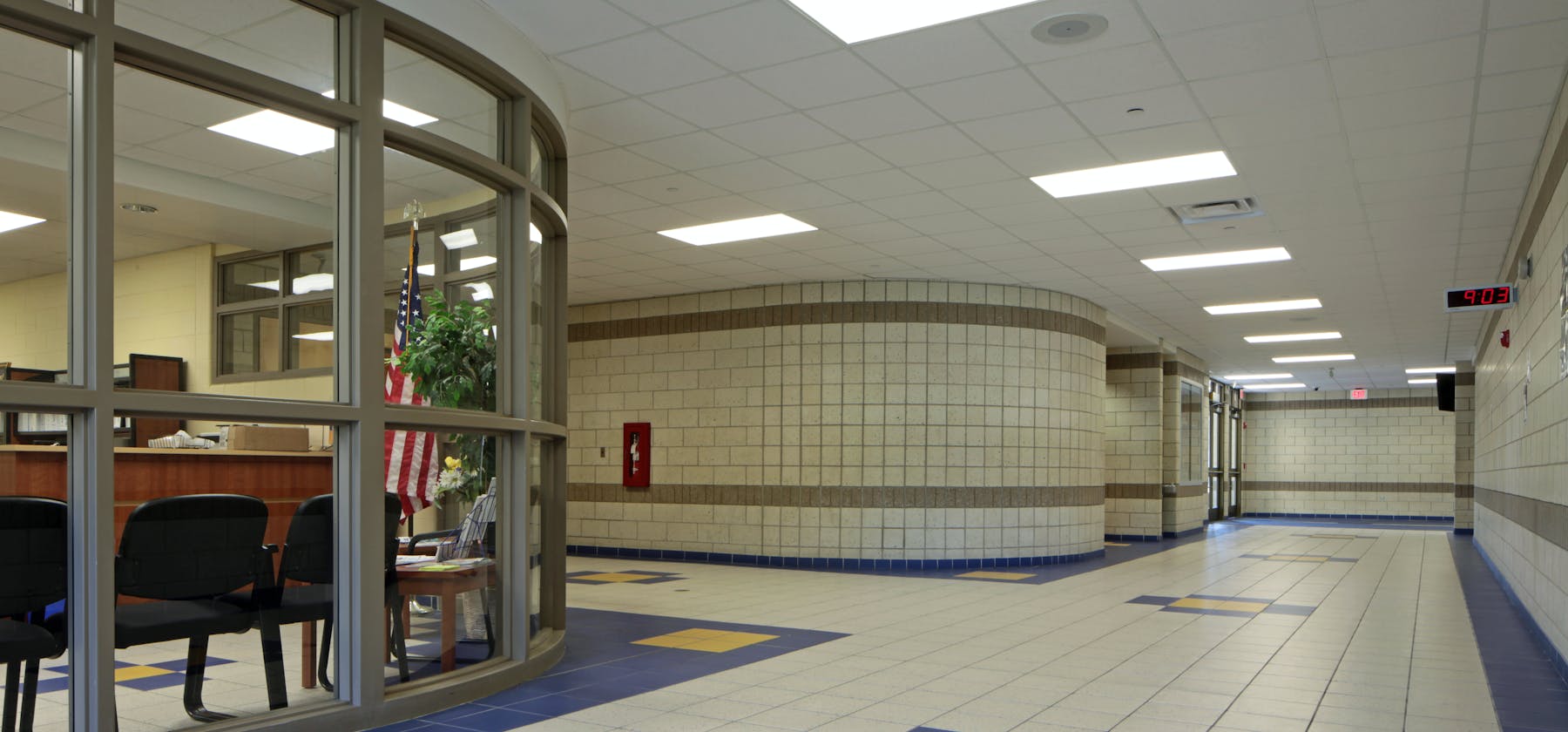 Bendle Public Schools
Bendle, Michigan
Bendle Public Schools prides itself in meeting the developmental and educational needs of all its students. Consisting of a high school, middle school, two elementary schools and an early childhood center, Bendle Public Schools offers a complete array of social and health services, before-and-after-school activities and summer programs.
Armed with a $15.5 million bond, IDI worked with the district to create a brand new 85,000 square-foot high school. Renovations were also made to the existing buildings to better suit the needs of the students and staff.
With several oversized windows, students at the newly constructed Bendle High School can get plenty of natural lighting while studying or hanging out with friends. Larger classrooms offer students the ability to learn in a collaborative environment and a new performance gymnasium provides plenty of space for fans to pack the bleachers.
In addition to the new construction, updates were made to the existing high school building to better accommodate middle school students and heating and electrical code-compliant upgrades were made to the two existing elementary schools.