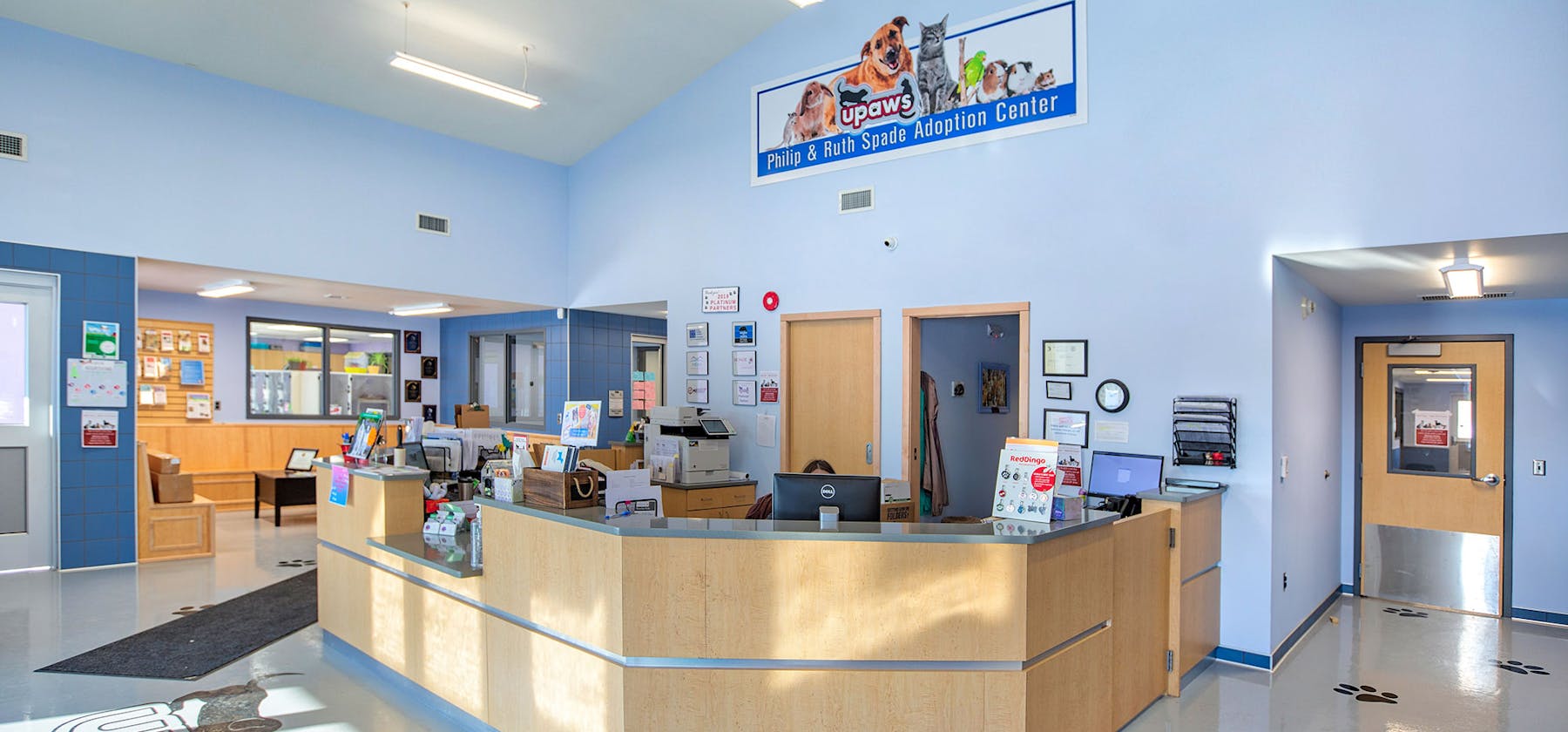 Upper Peninsula Animal Welfare Shelter
Gwinn, MI
The Upper Peninsula Animal Welfare Shelter (UPAWS) is a non-profit organization that advocates for the care of homeless, unwanted, abandoned and abused domestic animals. With a mission to educate everyone on proper animal care, UPAWS saves 98% of the animals they rescue – an award-winning success story.
Wanting to increase their space and resources, UPAWS worked with IDI to design a new state-of-the art facility, complete with consulting areas, a large outdoor dog park and a surgery suite.
Built on a parcel of land generously donated by the Marquette County Fairgrounds, the new UPAWS facility features adoption consulting areas, cat and dog holding areas (for pre-adoption), isolation areas and community meeting/training rooms. The new facility also features 'cat condos' for shy or older cats, as well as 'dog villages' and a large outdoor dog park, where dogs have room to play and socialize.
A surgery suite was incorporated, allowing veterinarians to come on site to perform spays and neuters, as well as relieve animals of any transport stress. A high-tech mechanical system was also installed to keep the facility free of cat dander and airborne disease.