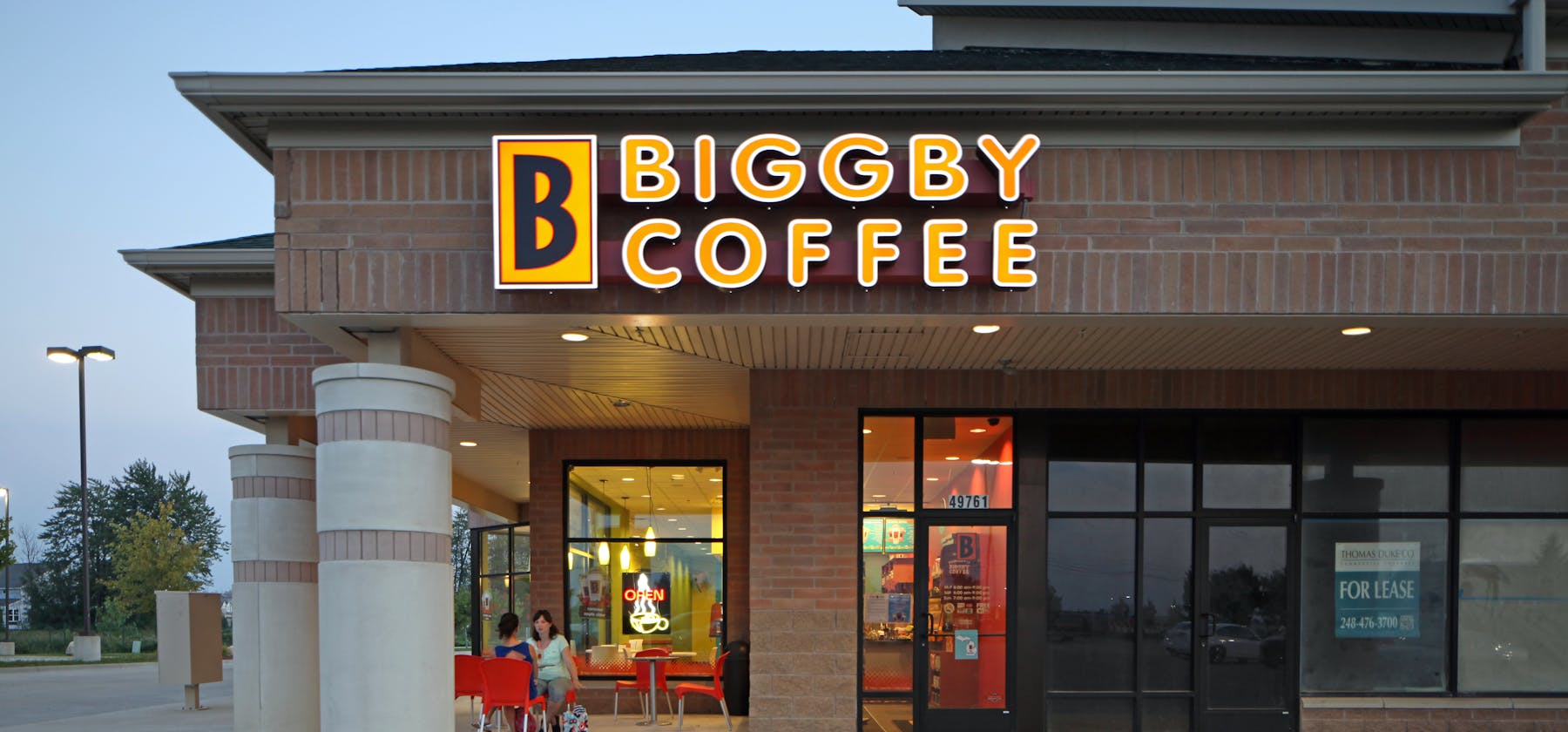 Biggby Coffee Stores
Various locations nationwide
With stores in Michigan, Indiana, Illinois, Ohio, Kentucky, Florida, Texas and South Carolina, Biggby Coffee believes that coffee brings people together. Whether consumers want their beverages hot, iced or frozen, Biggby Coffee has a drink for everyone.
In an effort to increase their scale throughout the Midwest, IDI worked with Biggby Coffee to modernize the look and functionality of stores nationwide, focusing mainly on the economics and operability of each space.
Functionality was key to modernizing Biggby Coffee stores. Various renditions of the "standard" store were developed over an 8-year timespan, with emphasis on improving the overall brand look and operability of each space.
Each store was designed to follow the same specifications for visual aspects, materials, equipment and spatial uses. IDI collaborated with the corporate office and individual store owners to achieve a final product that always met the teams' shared vision and expectation.