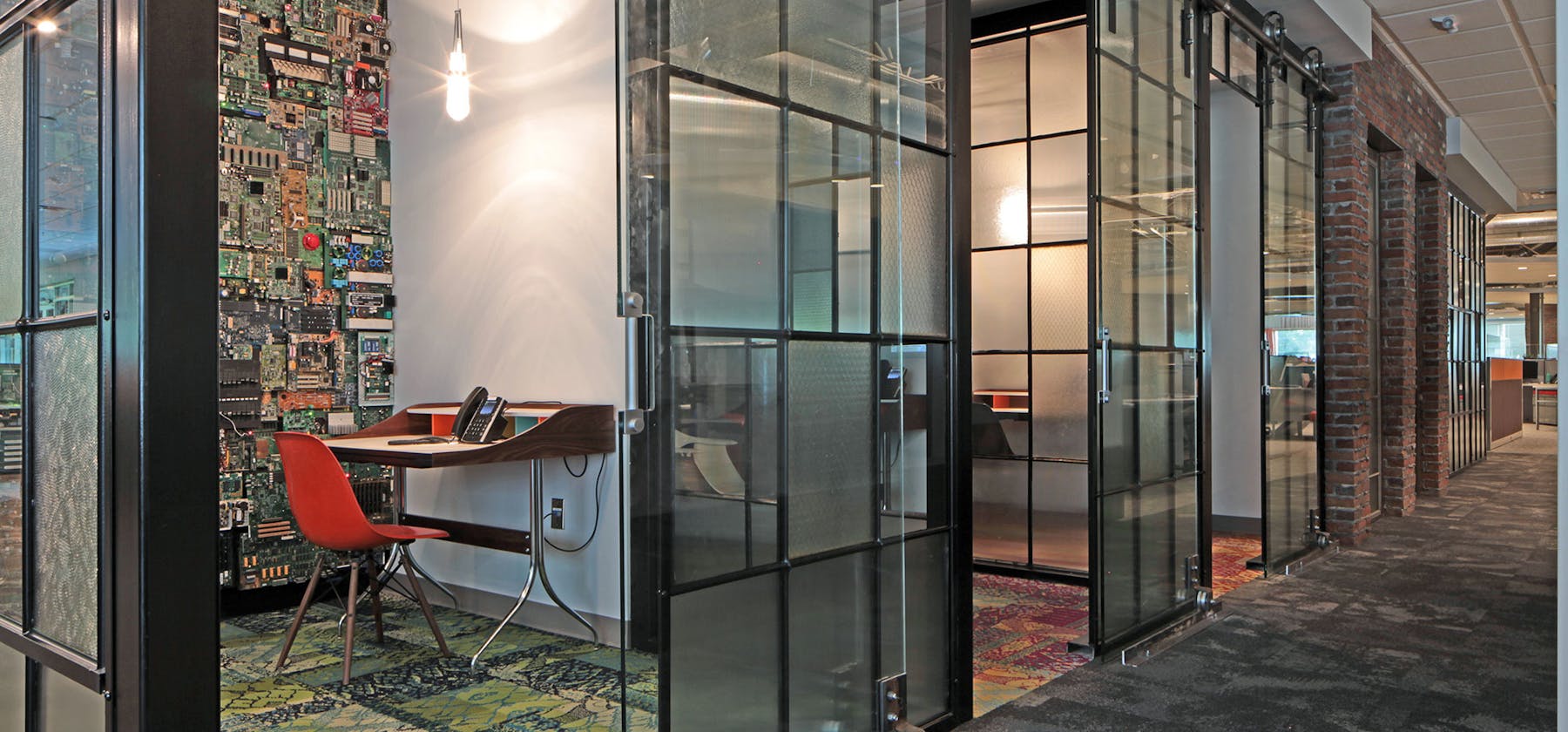 Latcha Associates
Farmington Hills, MI
Driven to reinvent how marketing works, Latcha Associates is made up of five sister organizations, including Latcha+Associates, Rocket Studios, Detroit Software Company, Shooterz and Hallwood Studios. Latcha specializes in content marketing, asset development, creative services, production design and more, all done in house.
To make room for the growing marketing department, IDI helped transform an existing manufacturing and testing facility into an 80,000 square-foot office where all five companies could be housed.
To make room for a rapidly growing team, Latcha Associates decided to transform a vacated facility into a new office space. By incorporating many of the existing materials and structures found on site, such as exposed brickwork, graffiti and open exposed ceilings, the building morphed into a flexible facility that was able to support the creative endeavors of the marketing industry.
Not only does this space offer several areas for meetings and collaboration, it also sports the largest photo shoot stage in the Midwest, located within Hallwood Studios. Large windowed panels help separate rooms in the building, while adding to the overall open feeling of the space.