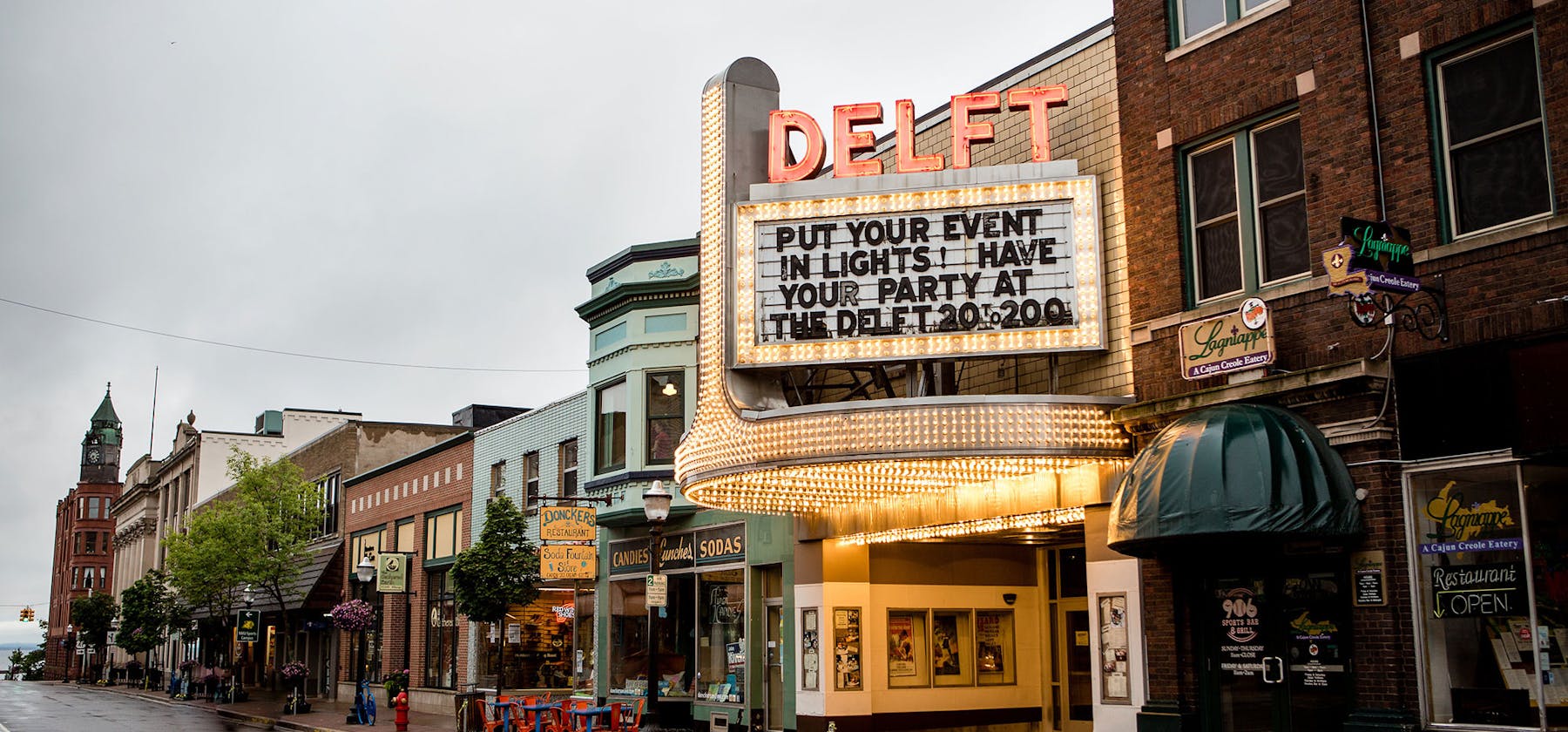 The Delft Bistro
Marquette, MI
Located in the heart of Marquette's beautiful downtown district, the Delft Bistro serves new American fare in a fun, open kitchen environment. Originally used as a movie theater, this space has since been converted into a restaurant where patrons can catch a movie on the big screen, which is centered above the dining room.
IDI was essential in revitalizing the dilapidated theater into the now popular restaurant. A full kitchen was added to accommodate a rotating seasonal menu and wood from the original building was repurposed to create new flooring. Certain elements, such as the original brick work and the movie screen, were incorporated as a homage to the Delft's original purpose.
Two levels of restaurant seating provide plenty of space for diners to enjoy dinner and a show. The first floor features an open kitchen layout, original brick work and wood flooring repurposed from the original building.
On the second floor, guests can view the movie on the big screen from the balcony while enjoying a drink at the bar. Exposed ductwork and steel bring an industrial side to the aesthetic and high, exposed ceilings provide a modern twist to the design.