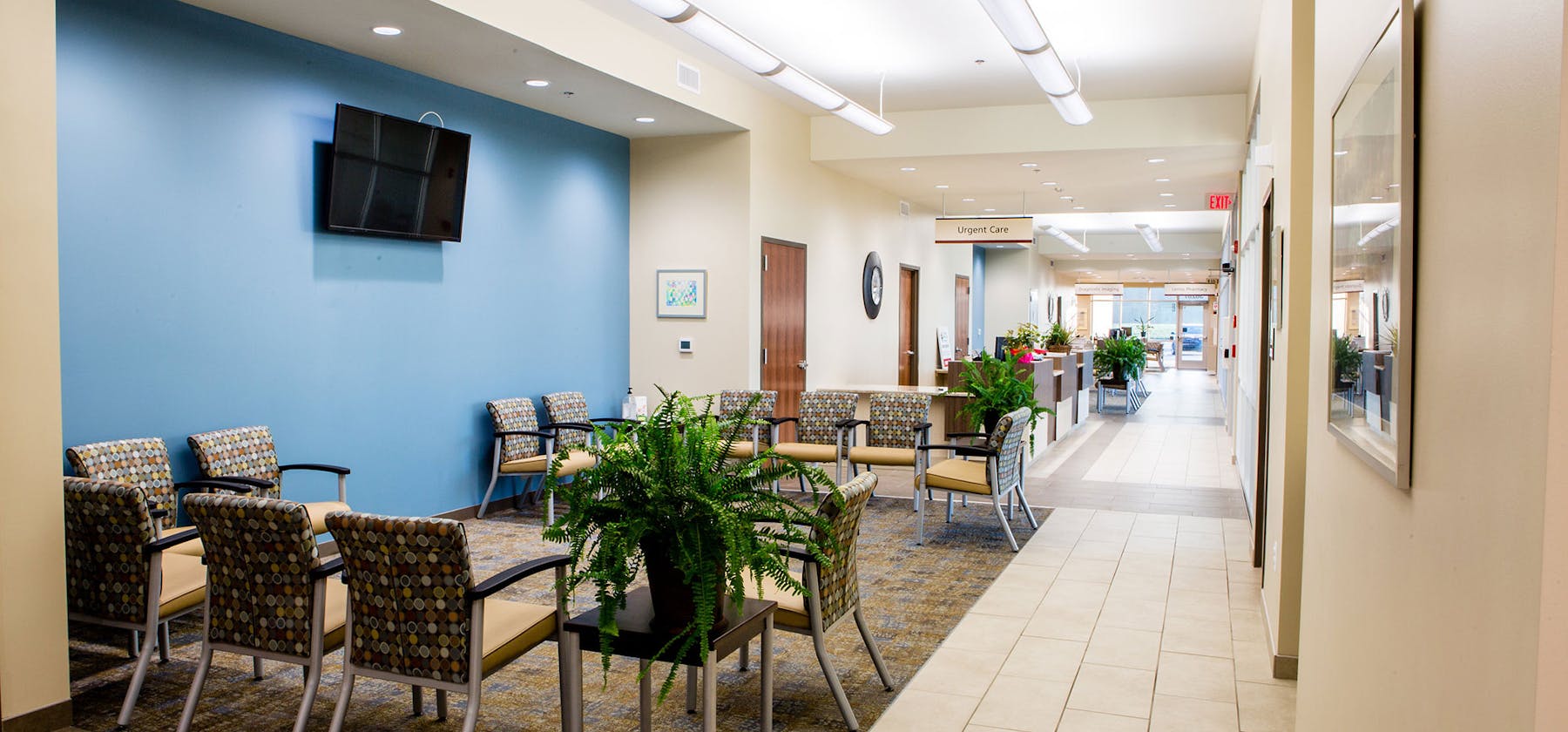 Bay River Medical Office
Lenox Township, MI
The McLaren Health Care system, headquartered in Grand Blanc, MI, is a fully integrated health network consisting of 14 hospitals, surgery centers, imaging centers and more.
With a desire to expand the current medical office offerings and specialties in Lenox Township, IDI designed the Bay River Medical Office, which houses urgent care, a pharmacy, and various offices for family medicine, diagnostic imaging and physical therapy. 
This new facility offers a welcome and relaxing space for patients to meet with their care team. With the creation of an imaging suite, patients can also receive mammography, ultrasounds, CT scans, radiology and MRI services.
Additionally, 25 dedicated patient exam rooms were designed, as well as various physician offices, a pharmacy and a physical therapy suite.