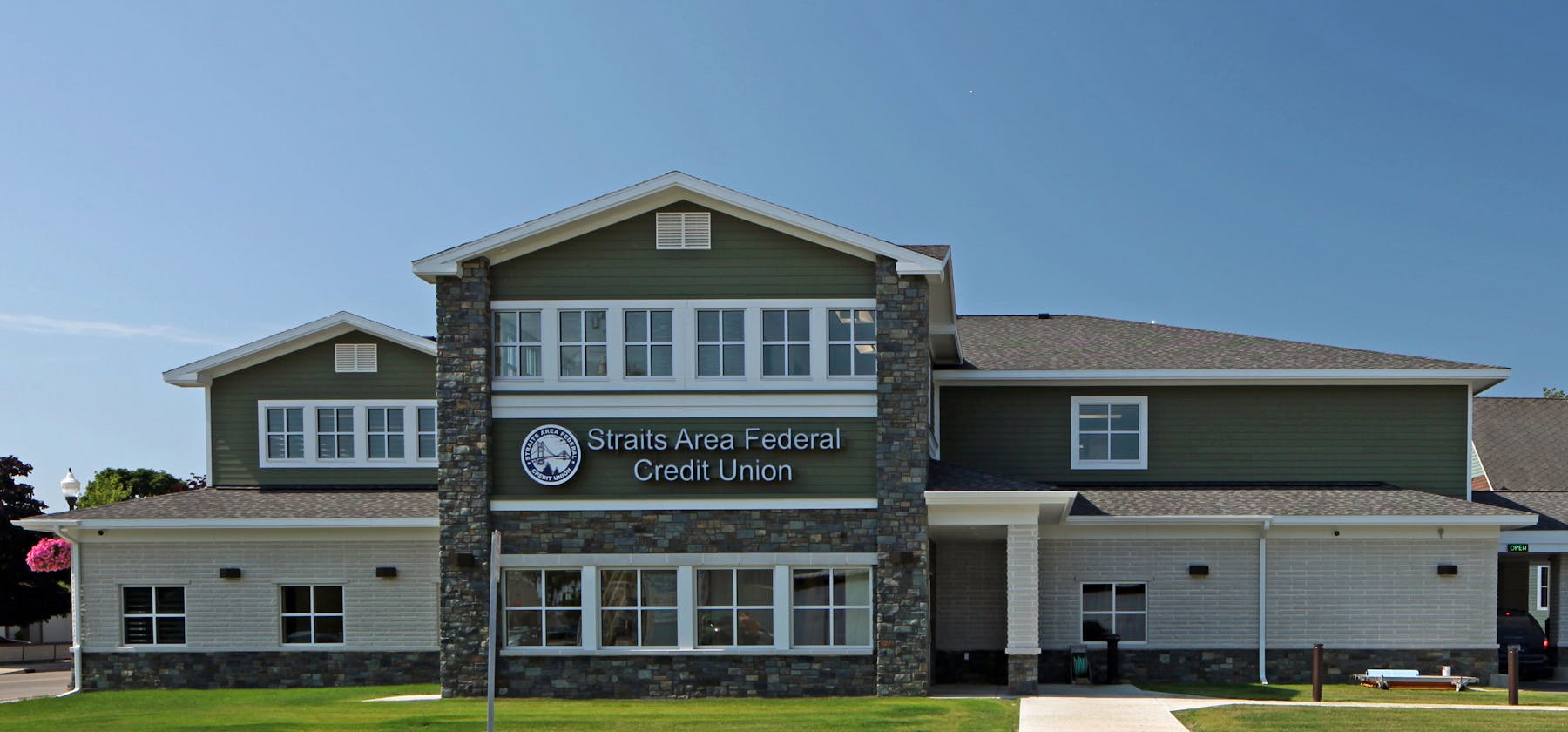 Straits Area Federal Credit Union
Cheboygan, MI
With more than 68 years of service to the Cheboygan area, Straits Area Federal Credit Union is a community-based, member-owned, not-for-profit cooperative dedicated to providing the highest quality service to its 12,000 members.
To better serve the growing clientele, the Cheboygan branch of the Straits Area Federal Credit Union was razed to make room for a more state-of the art facility. The new building features a larger transaction area, loan offices, administration offices, conference rooms and drive-up lanes. 
With large windows and outdoor brickwork, the new building was designed to compliment both the commercial and adjacent residential neighborhoods, while also reflecting the quality financial image of the credit union.