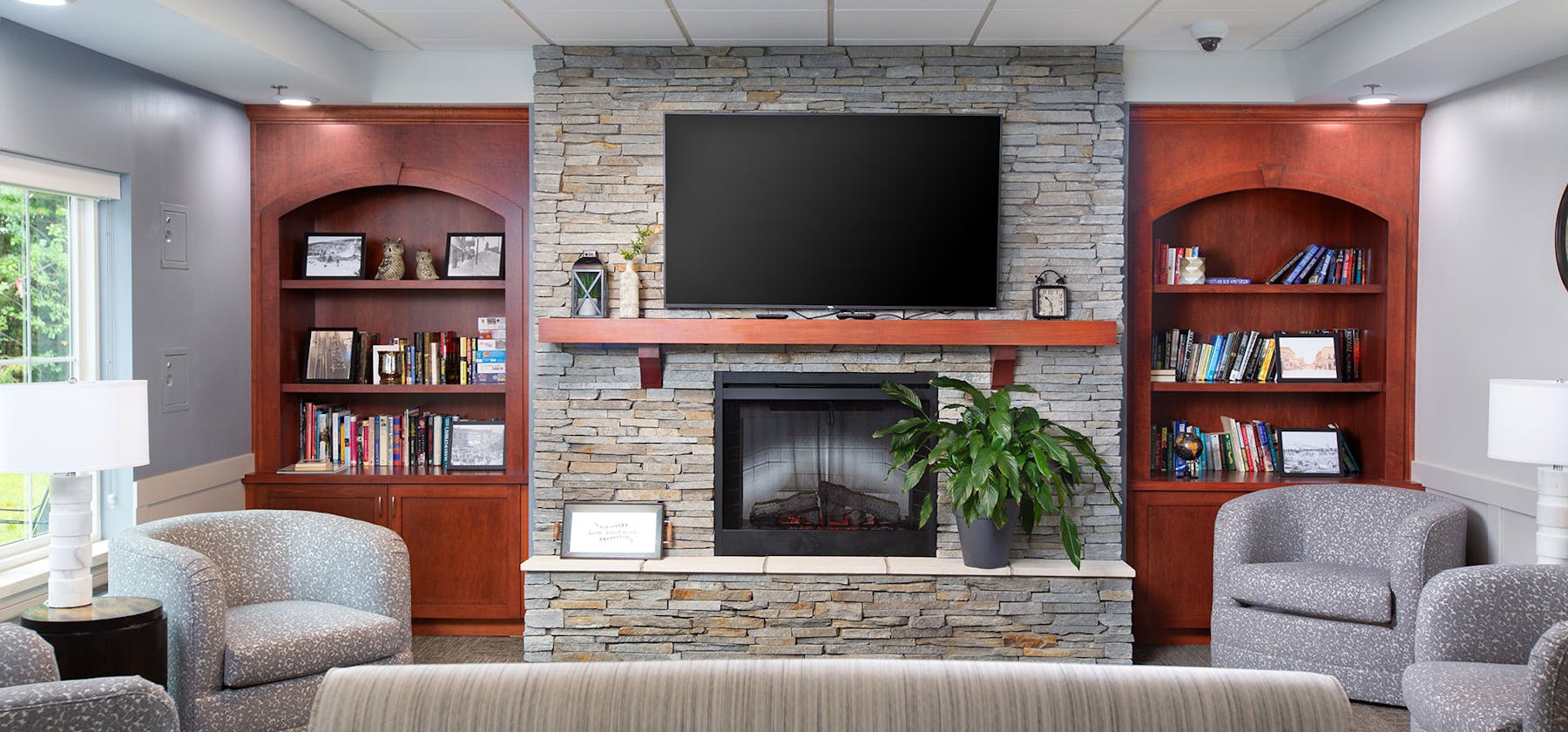 Marquette County Medical Care Facility
Ishpeming, MI
The Marquette County Medical Care Facility (MCMCF) provides a family-oriented environment, where people both young and old can share their lives together. Located in a quiet, country setting in Michigan's Upper Peninsula, this single-story facility provides all the comforts of home, offering housing for short-term and long-term residents.
As part of a facility masterplan, IDI worked with the MCMCF to add a new wing to house short term rehab patients and converted more of the existing long-term patient rooms from semi-private to private. This helped transform the nursing home from its institutional days of old to the modern day feel of being home.
A new dining hall offers residents a warm and welcoming place to enjoy a meal with family and friends. A wide open floor plan allows staff and wheelchair-bound residents to maneuver easily and cozy corners with stone fireplaces offer a quiet reprieve for guests and visitors.
The new physical therapy gym was designed to accommodate the influx of short-term rehabilitation residents. It significantly increased the overall size of the prior therapy area and now provides plenty of space for residents to learn life skills, including cooking and self-care.
Additional improvements included the addition of 12 rehabilitation rooms, renovations to the main entrance and offices, as well as renovated nursing stations.