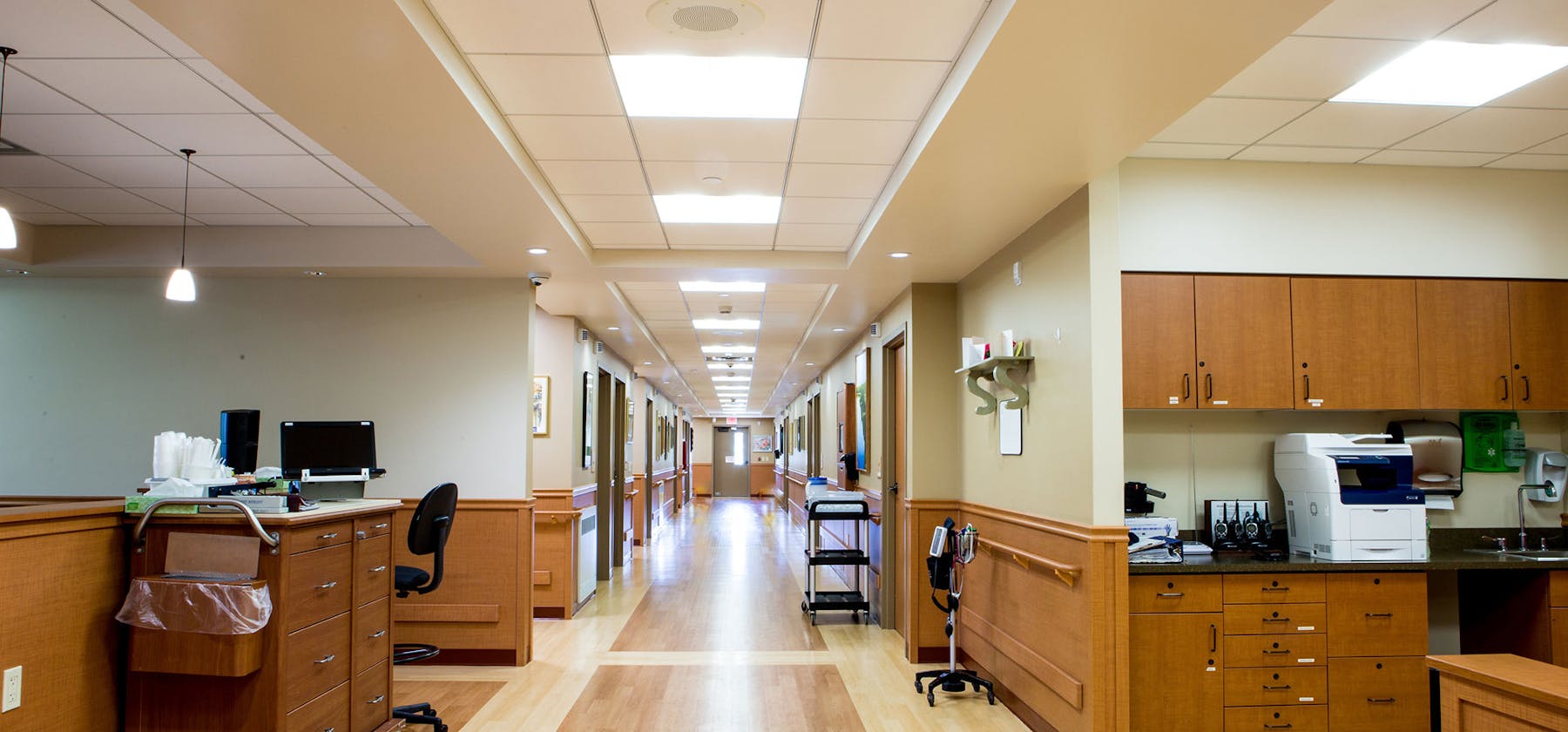 Bishop Noa Assisted Living and Special Nursing Facility
Escanaba, MI
Established by the Sisters of St. Paul de Chartres to provide quality individual nursing care for its senior residents, Bishop Noa believes in treating each person with dignity and respect. Located in Escanaba, Bishop Noa offers a variety of services to its residents, including a nursing home, an assisted living facility, senior apartments and rehabilitation therapy.
IDI worked with Bishop Noa to create a facility master plan, including the addition of more rehab beds, a dining hall and a therapy center, as well as renovations to existing rooms and offices.
In order to meet the needs of the short-term rehab patients, 12 rehab beds were added to the facility, as well as a new dining hall and coffee shop. A therapy and rehabilitation center was also created, featuring a large floorplan and plenty of space for exercise tools and equipment.
Renovations were also made to existing assisted living rooms, as well as special nursing rooms and administrative offices.