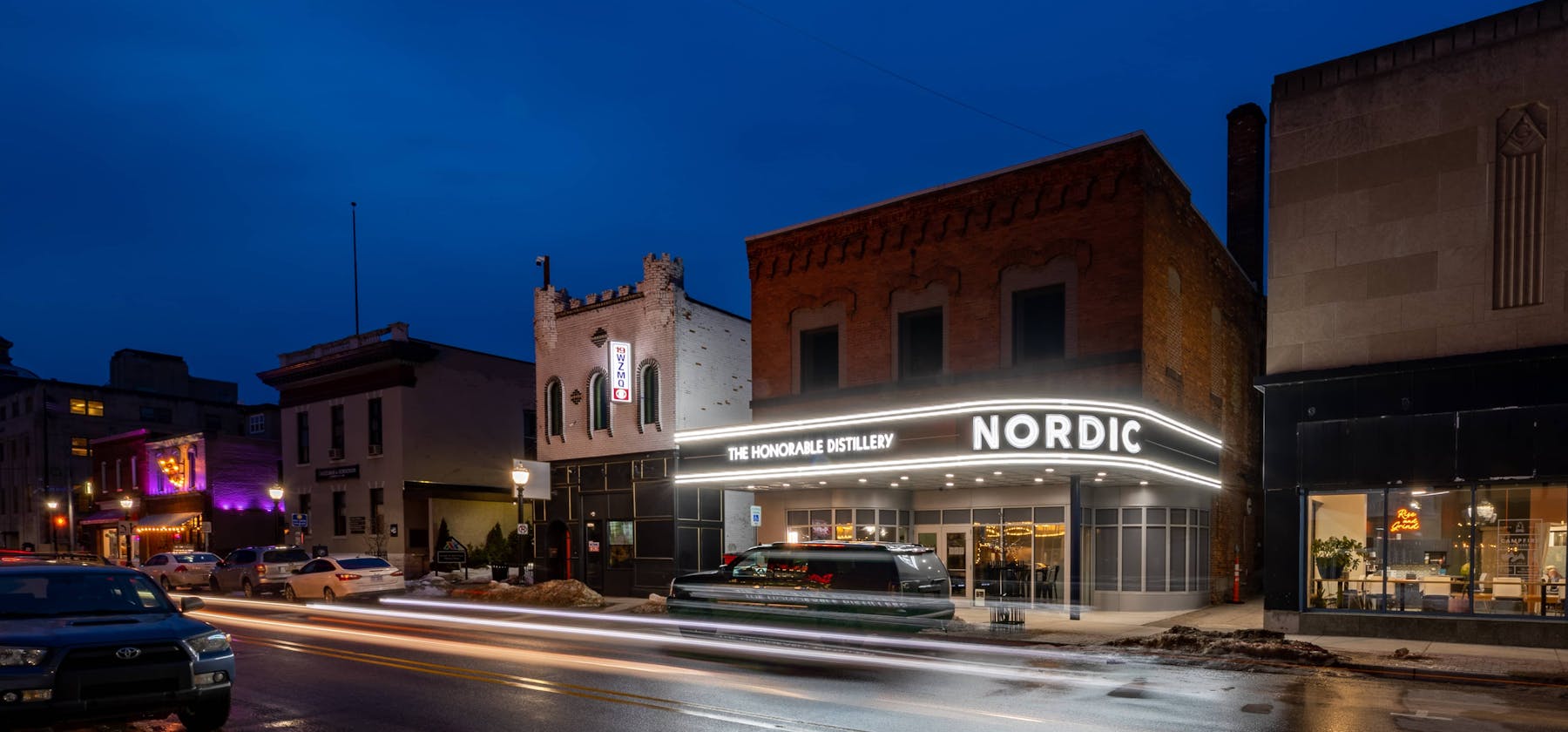 The Honorable Distillery
Marquette, MI
The Honorable Distillery transforms locally and regionally sourced ingredients into the finest quality distilled spirits through a combination of science, magic and the rugged individualism of the upper peninsula.
Originally the location of Marquette's infamous Nordic Theater, the historic building had undergone transformations and renovations that stripped the facility of its original character. Teamed up with Gundlach Champion, Inc. in a Design-Build delivery method, IDI was able to revive the beloved building to its original vibrance.
Revitalizations included updating the front façade of the building, as well as restoring the once infamous marquee. The restoration was awarded a "Build Michigan Award" in the Design Build category in 2023.
With a brilliant new look that pays ohmage to the history of the building, The Honorable Distillery stands out as a staple on one of the busiest streets in downtown Marquette.