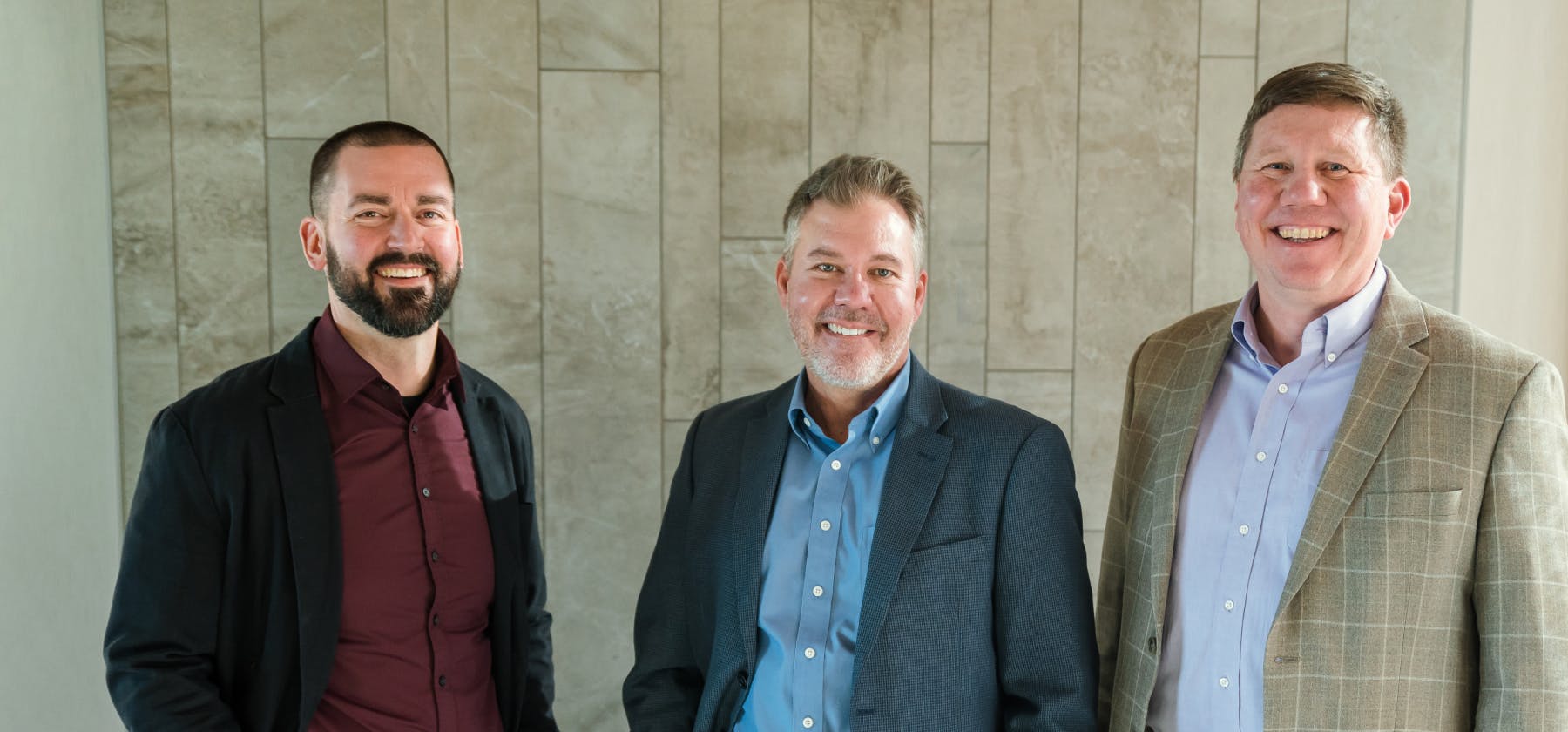 L to R: Travis Hongisto, Sean LaRock, Phil Niemi
Travis Hongisto, AIA, LEED AP, President
Travis started at IDI as an Architect in 2008, becoming an associate shareholder in 2010, and beginning in 2023 will be the new President.
Sean LaRock, Vice President
Sean has been an Architect with IDI since 2003, he became an associate shareholder in 2007, and starting in 2023 he is the new Vice President.
Phil Niemi, PE, Secretary/Treasurer
Phil has been a structural engineer at IDI since 2005, in 2007 he became an associate shareholder and has been the Treasurer/Secretary since 2011.
Scott Hoeft
Scott 's early years were of those being raised in a log cabin, no, really, he was! Though now with 45+ year's experience, 16 years of which with Integrated Designs, Scott Hoeft will be stepping down from a corporate leadership role at Integrated Designs and will be entering into a phased retirement moving forward with a reduction in workload. He will still focus on operations of the Brighton Office while a transition occurs over the next several months to full retirement. While not necessarily living out of a log cabin, you will find Scott and Joanne roaming about in northern Michigan.
Steve Boettcher
Steven Boettcher has stepped down as President. Stating his reasons, "for a business or an organization to remain progressive and relevant, leadership and ideas need to evolve, adopting technologies and concepts keeping us competitive in the building design market. Understanding client needs, delivering a quality product, and maintaining a positive office culture have
been core values of IDI. The new elected members of IDI's Board have been key in carrying out these core values while actively introducing new technologies. As the last remaining founding partner, after 30 years, it is with pride that I step aside" Steve's full-time employment will continue as a senior associate in charge of mechanical engineering while continuing to share knowledge and experience with younger staff.