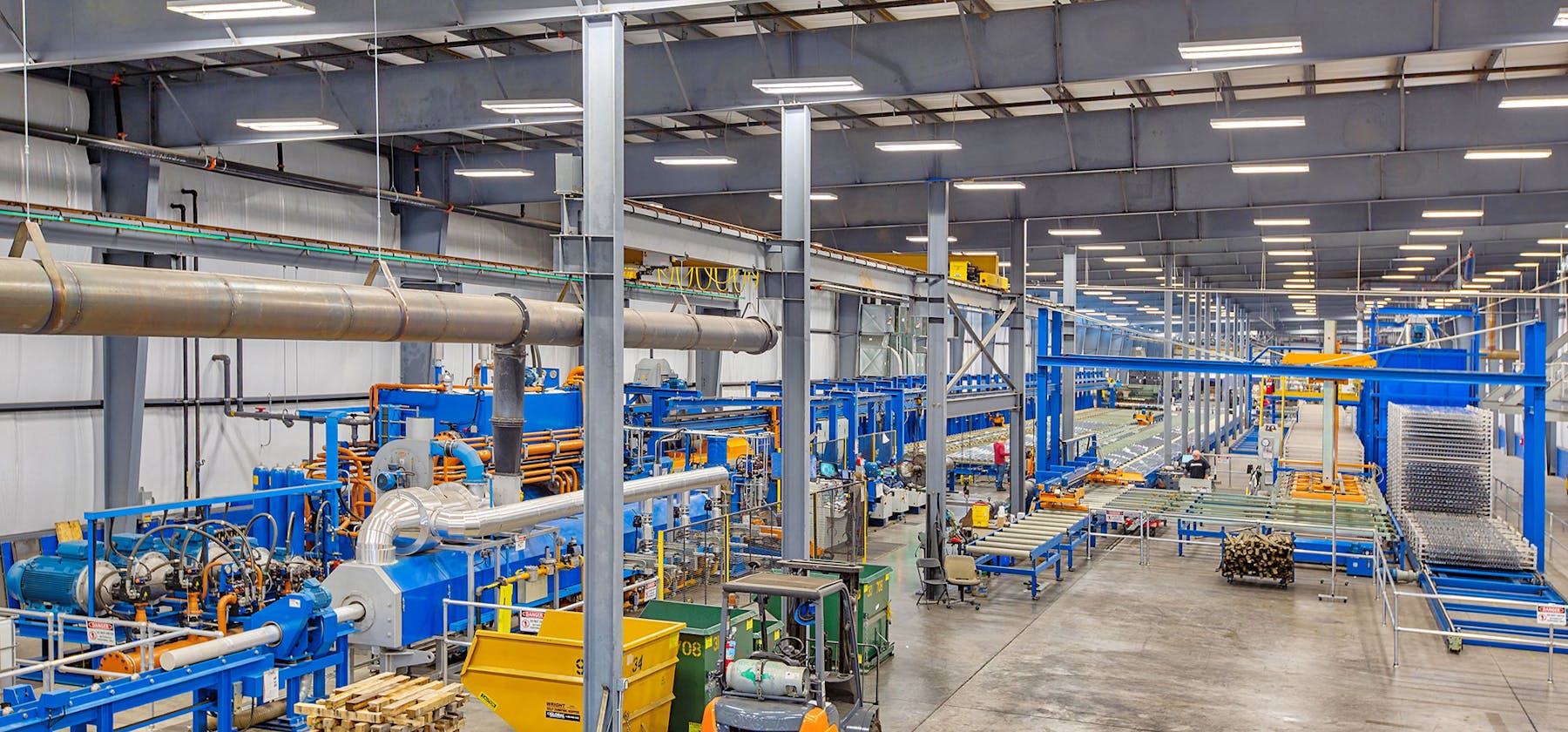 Superior Extrusion, Inc.
Gwinn, MI
Committed to providing customers with the highest quality Aluminum Extrusions and related services, Superior Extrusion, Inc. (SEI) creates solid, hollow and semi-hollow shapes in several lengths. Initially starting with a 1,650-ton Ferrel press, SEI has since expanded twice to keep up with demand.
In order to make room for a 2,000-ton Extral press in 2018, IDI designed a building addition to house the new machinery.
IDI worked closely with SEI's leadership team and the Italian engineering team from the Press Manufacturer overseas to coordinate the construction of the new space. Due to the infrastructure needs of the high-tech press equipment, great care was taken in designing a space that would allow for mobility of staff and supplies.
The new addition also provides plenty of space for inventory and shipping orders to clients. High ceilings and plenty of lighting ensure employees' safety and a large floorplan makes it easy to maneuver forklifts and stock as needed.