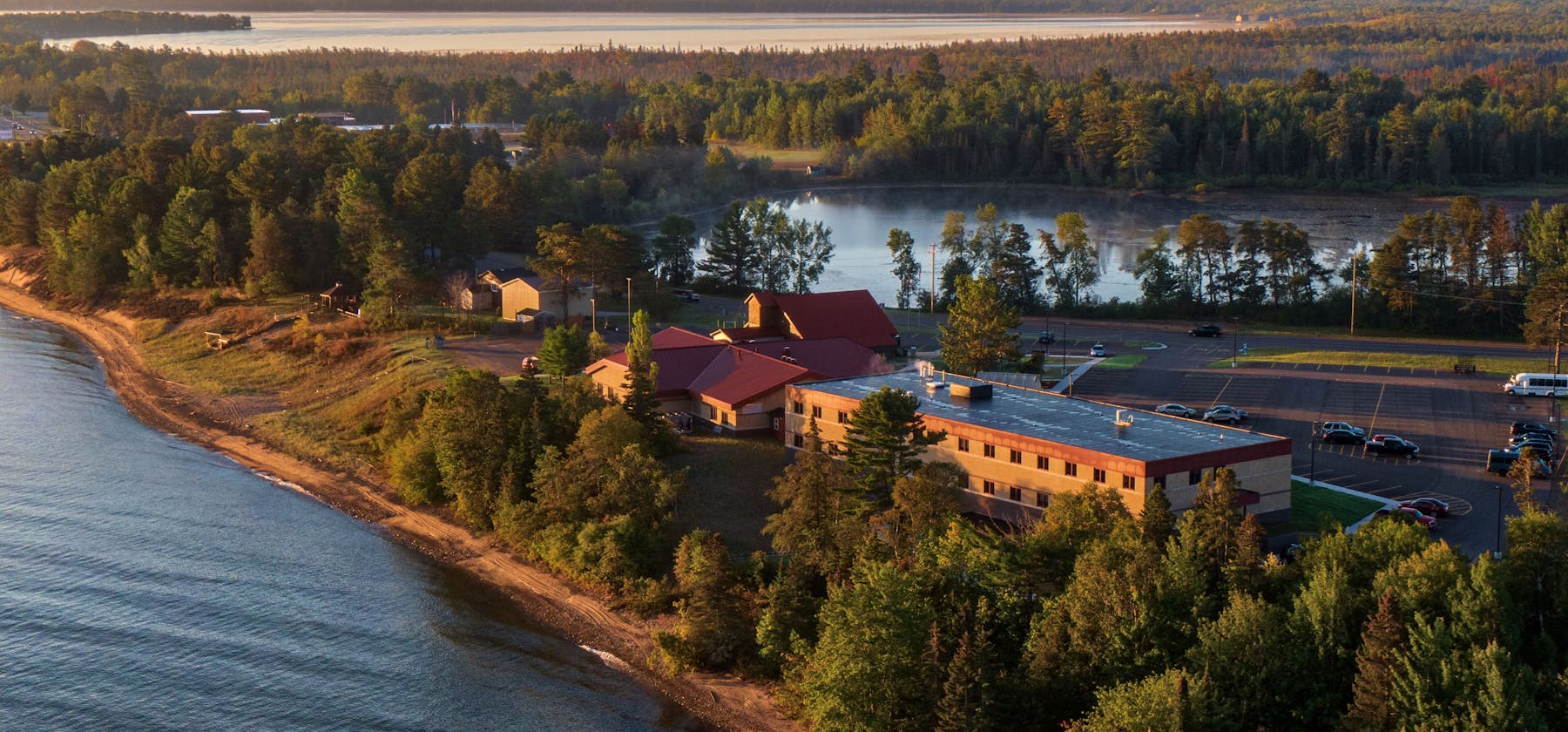 Bay Mills Community College
Brimley, MI
Located on the southeastern shore of Lake Superior, Bay Mills Community College (BMCC) is Michigan's first fully accredited tribally controlled college. With various campuses and online classes, BMCC offers its students research, vocational, academic and basic skills training leading to appropriate certificates, degrees and diplomas.
In order to continue their mission to provide students with quality educational opportunities, BMCC and IDI worked together to create a new three-story facility, featuring offices, classrooms, study areas and a 300-seat multipurpose conference room.
A new three-story building offers students and staff plenty of space to work and study. Offices and office suites were added for the college administration and biology and computer labs were added for student use.
When students are not in class, they can hang out with friends or study in one of the new lounge areas, complete with plenty of space for resting and relaxation. A new 300-seat multipurpose conference room also gives students and faculty space to host large lectures, entertain speakers or show a film.